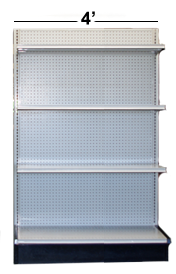 We currently have in stock standard size Gondola Shelving Units in 3′ and 4′ wide sections in Black and Beige / Off white colors We have available 2′ wide and a 30″ wide unit available by special order.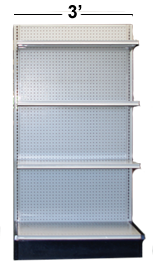 The width of the unit is mesured by the width of the upper shelf. When calculating add an inch or two for the uprights on both ends.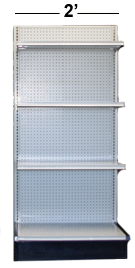 Gondola Sections can be connected together to create a desired isle length. Example: if you need an isle 8′ long, you would use two 4′ units, if you need an isle 7′ long you would use a 4′ wide unit and a 3′ wide shelving unit.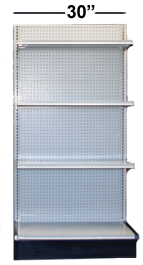 Gondola Shelving Units can be either single sided or double sided. Double sided gondolas and single sided gondolas are all constructed of the same peices.